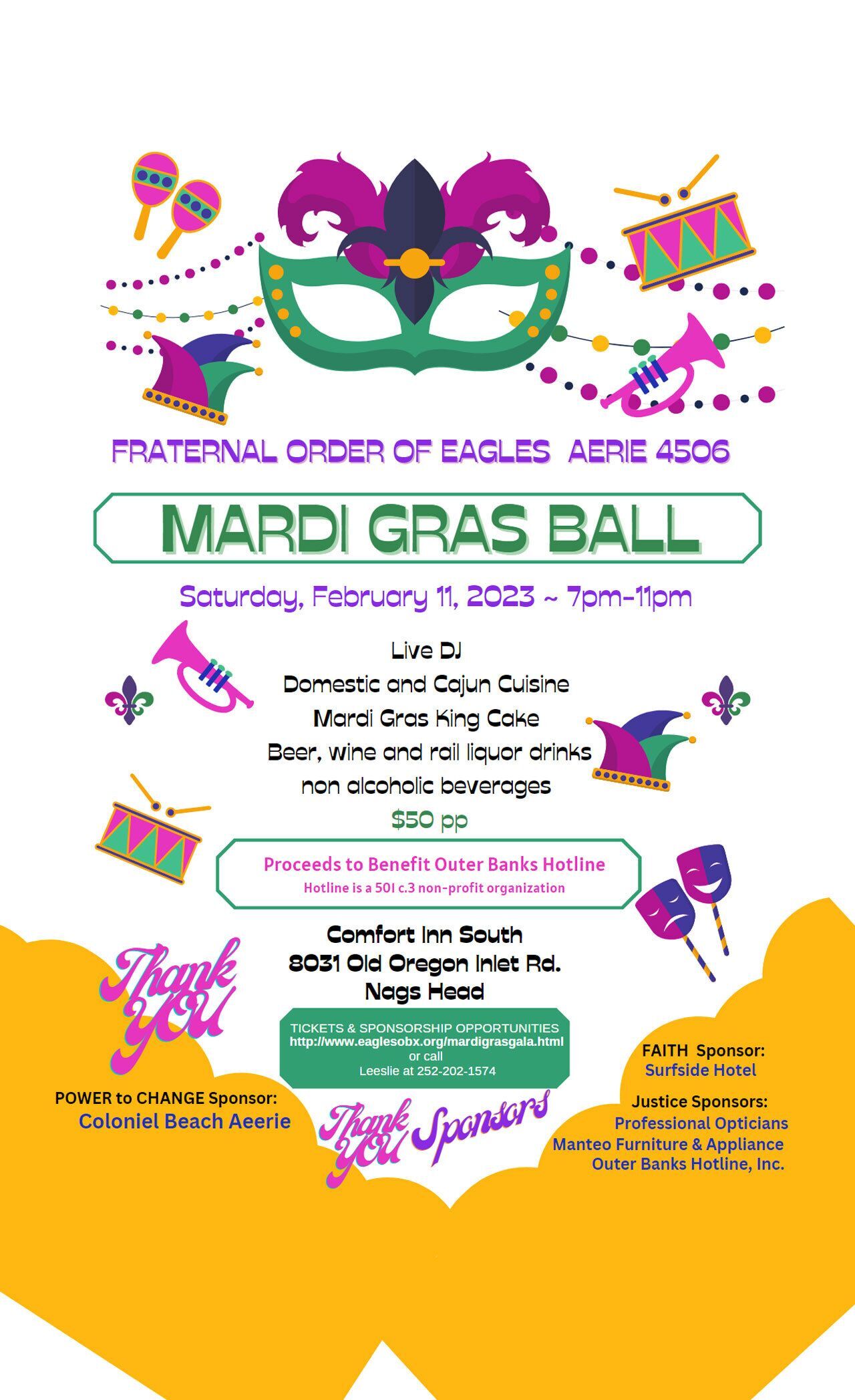 The Fraternal Order of Eagles Aerie 4506
Invite you to the Mardi Gras Ball at Comfort Inn South
On Saturday, February 11th from 7:00 pm - 11:00 pm
To Benefit the Outer Banks Hotline
Come out for a great night of fun for a great cause!
How to Purchase Tickets
Tickets are $50 per person and will be available by email to Leslie or Liz or you can pick them up at the Hotline Office.
If you have any questions call or text Leslie Deligio at 252-202-1574
Hotel Reservations
Rooms are available at a discounted price if you would like to spend the night at the ocean afterwards.
Call Comfort Inn South at 252-441-6315