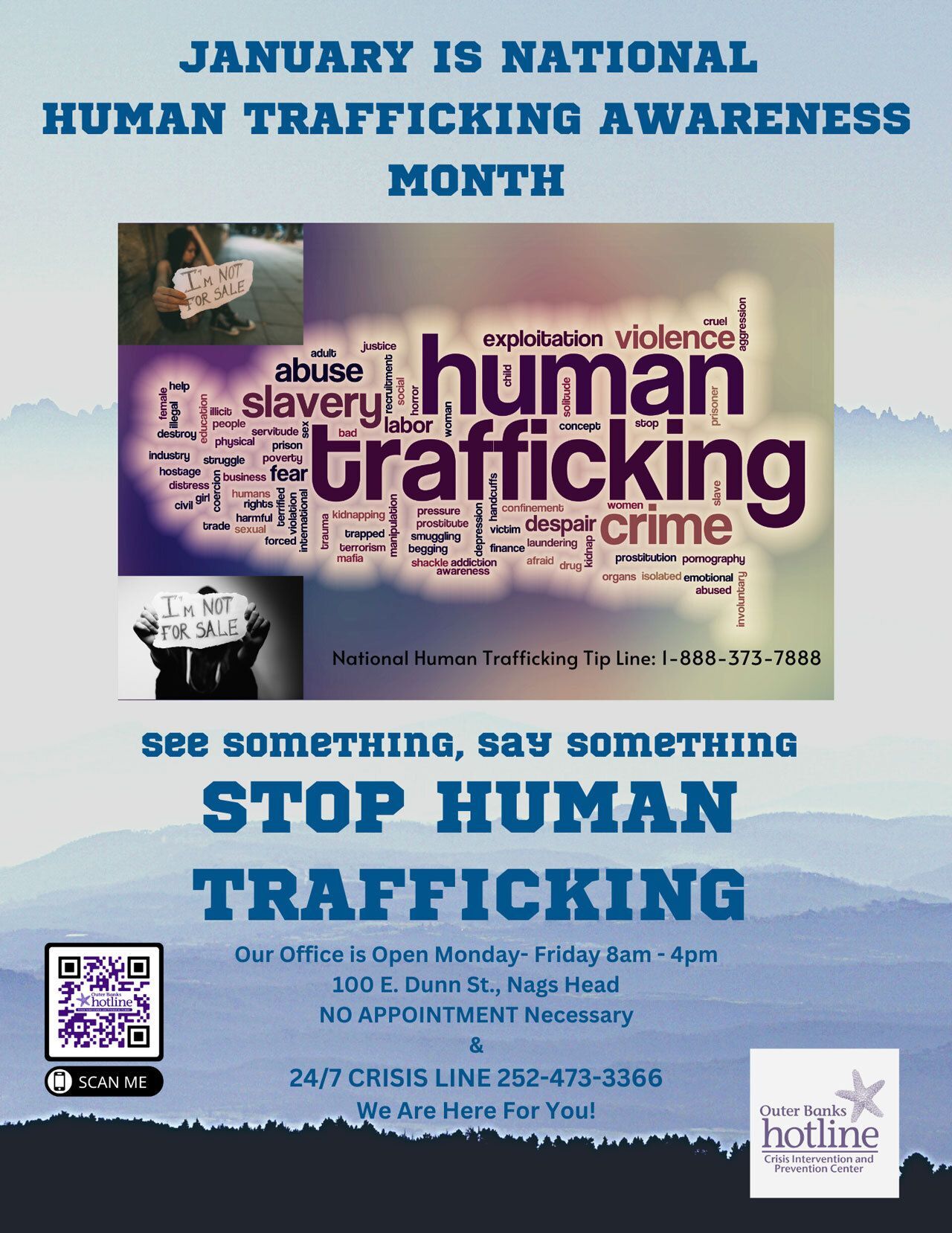 Did You Know?
North Carolina is currently ranked 9th in the United States for Human Trafficking. Major interstate highways, a large and transient military population surrounded by sexually oriented businesses, tourism, numerous rural agricultural areas with a high demand for cheap labor, and an increasing number of gangs all contribute to making our state a hotbed for human trafficking.
Outer Banks Hotline has provided services to 20 human trafficking victims since July 2019.
Human Trafficking can be difficult to detect, and victims often do not come forward to report, so there are likely more cases than we know of.
The take-away is that human trafficking is right here in our state, and yes, here in our county.
If you or someone you know is being trafficked, or you would like more information, please call us, or stop by our office.
We are your Outer Banks Hotline, and we are here to help.