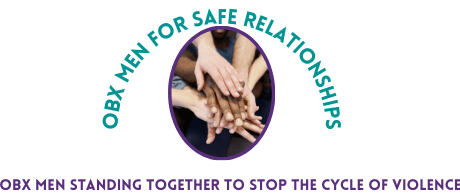 ARE YOU A HUSBAND, FATHER, BROTHER, UNCLE, OR GRANDFATHER? 
DO YOU HAVE A WIFE, DAUGHTER, SISTER, AUNT, OR GRANDDAUGHTER? 

DO YOU KNOW THAT 1 IN 4 WOMEN EXPERIENCE SEVERE INTIMATE PARTNER VIOLENCE IN THEIR LIFETIME? AND IT HAPPENS TO MEN TOO.

OUTER BANKS HOTLINE INVITES MEN FROM COROLLA TO HATTERAS TO JOIN OUR FIRST EVER  "OBX MEN FOR SAFE RELATIONSHIPS" CAMPAIGN.  

HELP CREATE CHANGE. SHARE OUR MESSAGE WITH OTHER MEN AND BOYS.  --------JOIN TODAY! 
Beginning Mother's day and Running to Friday before Father's Day, OBX Men for Safe Relationships is a campaign geared towards reaching the male population in our community.  Having men, who are looked upon as leaders, publicly acknowledge that a good, positive and healthy relationship is based on trust, kindness and love, and then SHARING that message with peers, family members and friends will have an impact on relationships to come.  Standing up, stepping forward and recognizing the issues of domestic abuse, sexual assault and human trafficking are real and occur in every community, we can create change, together!  
We will provide all LEADERS, and those they enlist, information on our programs and services, our safe-house, our relationships with other community agencies and how our thrift stores fit in. We will provide 6 packets, one for leaders to keep and 5 to share with other MEN (and/or mature boys) in our community.  ALL PARTICIPANTS are asked to sign the SAFE RELATIONSHIP PLEDGE and the CONTACT FORM and return them to Outer Banks Hotline.
We are asking for a suggested donation commitment of $126 from each person who leads, and those he mentors, which will go to help support our prevention and intervention programs.  Why 126?  The reason behind the number is that in the most recent (2018) NIH study of Lifetime Economic Burden of Intimate Partner Violence, the PER-VICTIM COST is $103,767 for females and $23,414 for males.  Adding the 103 and the 23 brings the number to 126. **PLEASE NOTE*** NO ONE MUST DONATE, it is only a gentle invite to do so.
CLICK here for our PayPal OBX Men for Safe Relationship secure payment 
All OBX Men for Safe Relationships LEADERS are invited to record a special PSA with Hotline during this campaign.
TO JOIN:  Please contact Stephanie Baker at stephanie@obhotline.org