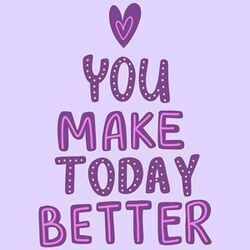 Over the years, Hotline's services have expanded to meet the evolving needs of our community. Today, our dedicated and capable staff and volunteers provide a 24/7 crisis phone line, shelter, and services to victims of domestic abuse, sexual assault and Human trafficking as well as emergency response to sexual assault survivors. We emphasize prevention education and response to community needs. Hotline works with our amazing local partner agencies to enhance services to Outer Banks residents and visitors. We work with the Dare County schools to offer life skills instruction; we assist the Department of Social Services by providing supplemental emergency funds; and we provide training to local law enforcement to improve techniques for investigating domestic violence, sex crimes, stalking, and human trafficking.
 
Hotline is funded by private donations, grants as well as our own fundraising projects, including five thrift stores, our Endless Possibilities recycled weaving project and other special events such as Festival of Trees.  All funds raised from these contributions, grants, and projects are funneled back into the community through Hotline's programs.
 
Supporting Hotline is an opportunity for each of us to participate in the caring and resourceful community in which we have chosen to live, visit, or invest…and then grown to love. Here are a few of the many ways you can help support Hotline:
Submit a donation online using the secure form below.
Send a cash donation to PO Box 1056, Nags Head, NC 27959.
All donations (large and small) are tax deductible, and are used to fund an essential aspect of Hotline's services . Each donation represents the trust and support of our community.
Make a pledge to fund Hotline's services over a period of time. Such a pledge will enable Hotline to plan ahead for its programs and services.
Honor the memory of a loved one or friend with a memorial donation.
Include Hotline in your estate planning. You can work through the Outer Banks Community Foundation or simply include your gift as part of your will.
Participate in our Festival of Trees Celebration. We ask for donations of decorated Christmas trees and holiday items to be sold at auction. This well-attended event heralds the arrival of the holiday season for many Outer Banks residents.
Support Hotline Thrift Shops by shopping in one of our fundraising thrift shops, donating gently used clothing or household items to be sold in the shops, or volunteer your time in one of the thrift shops.
Visit, shop, or volunteer at Endless Possibilities, our recycled weaving studio.
Volunteer your time as an advocate. Help answer crisis line calls, accompany victims to court, or be part of our sexual assault response team.
And many more ways. Contact us today to find out more.
---
Secure Donation Form